News
British Travel Awards - We are Proud to announce that Wildwind has been nominated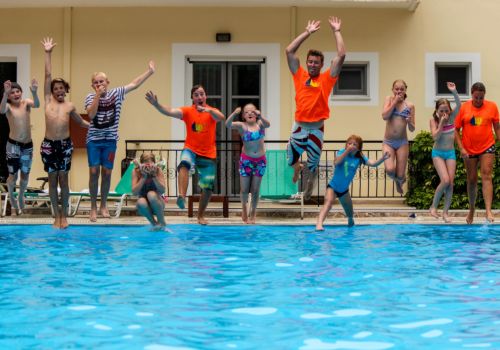 We are thrilled to inform you that Wildwind Holidays has been nominated for an award for the Best Activity/Sports holiday company with the prestigious British Travel Awards.
If you have ever been on a Wildwind holiday, you will know that we strive to offer the very best beach based sailing holidays in the world. At Wildwind we have the widest range of dinghies and catamarans at any sailing centre in Europe as well as fantastic instruction from our dedicated staff and of course the unique sailing conditions that make Vassiliki bay such an excellent spot for any type of watersports.
We're delighted that our efforts are being recognised not only by our large number of repeat clients who join us year after year but to a wider audience as well.
Winning a British Travel Award is one of the most sought-after accolades within the travel and tourism industry and recognised as the benchmark of excellence by consumers when it comes to finding out who really is the best in the travel industry. The British Travel Awards (BTA) is a proudly independent organisation, verified by leading global business practitioners, Deloitte.
BTA chief executive Lorraine Barnes Burton said: "The British Travel Awards gives the opportunity to reward travel and tourism enterprises for outstanding performance in service delivery and product offering. Last year more than 750,000 votes were cast by the travelling public to determine the 2018 Award winners; voting in the 2019 Awards is now open with nominated companies having until 30th September to lobby their happy customers for votes"
We have been nominated in the category of Best Activity/Sports Holiday company - the final decision about who wins the awards is down to voting from the public. Help us to keep the Wildwind dream alive for another 30 years by casting your vote for us. If you believe that we do provide the best quality sailing holiday available, then follow this link: https://www.britishtravelawards.com/btaform.php?nomLink=308
It would really mean a lot to us if you would take a moment to vote. The process of voting is very straight forward and should take you under a minute to complete.
In the meantime, we thought we would share with you some of the fantastic feedback that we have received about our holidays over the years:
"Amazing staff, excellent "service mindset". Outstanding equipment range and unparalleled quality. Thanks for the great time." Johnny
"Great place to improve your sailing. Turquoise water. Predictable wind. Great setting. Fantastic range of boats. Friendly town. Great instructors. Loved it!" Heith Reilly, Digital Banking
"An incredible quality and quantity of kit. All the staff were extremely helpful, friendly and fun. We had an awesome time." Alex Blake, Fisheries.
More News
British Travel Awards - We are Proud to announce that Wildwind has been nominated